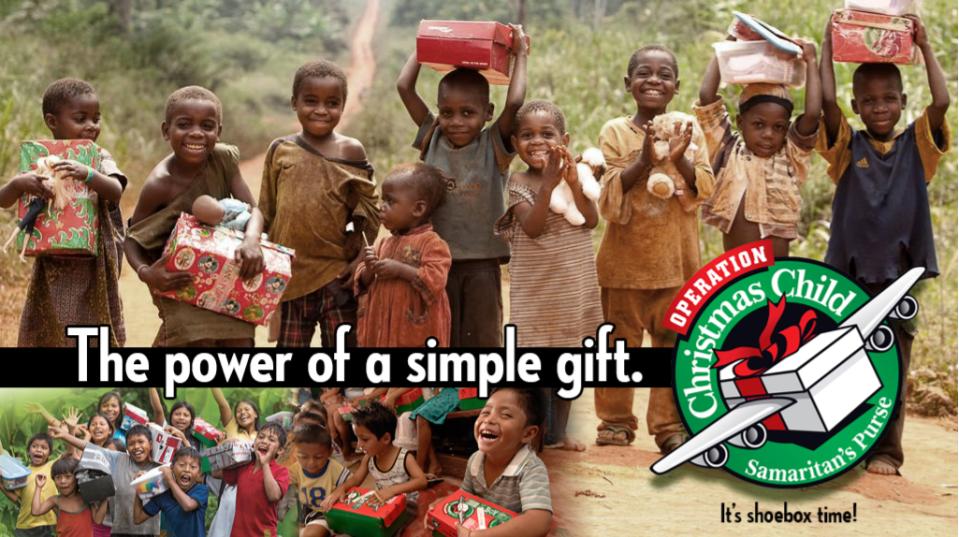 We are now collecting items for Operation Christmas Child. Our goal is to pack 50 boxes of needed supplies for girls and boys. These boxes will be packed by our children on Sunday, November 11th to be sent out to children in need during the holidays. Please send in items by Sunday, November 4th.
Here is a list of some needed items:
-Hair accessories for girls
-ink pens, pencils
-bar soap-need 50
-small balls for boys-need 25
-toothbrushes- 16 more
-Hairbrushes- need 14
-Combs for boys-need 12
-Small Dolls-need 24
**Please include a picture of your child and a letter in each box to let the child receiving it know who helped pack it!