CROSS WEEKEND!
"Light Up The Night" Sat, Nov. 5th 6pm
"Cross Sunday & FallBack Festival" Sun, Nov. 6th 10am!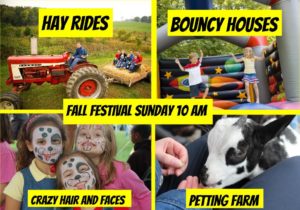 RiverTown Church 15th Anniversary & Homecoming, November 5th & 6th.
To all of our Past and Present RiverTown Church family, thank you for being a part of God's vision to "Transform lives into the likeness of Jesus Christ." We would be honored to have you in attendance Saturday Night, November 5th at 6:00 PM & Sunday Morning at 10:00 AM for the RiverTown Church 15th Anniversary CROSS WEEKEND.
"I love you RiverTown. It's been 15 years. If you've ever walked through our doors on Sunday morning when we met in the theater or here on our campus, then you're my family. If you've ever heard God speak to you in our worship and messages like you were the only person on the room, then you're my family. If you've ever felt the rush of strangers becoming friends in a HomeTeam, then you're my family. If you've ever found yourself serving God with us is ways far beyond your capacity – and loving it, then you're my family. If you've ever found there is no life too far from Christ To Be Transformed Into His Likeness, then YOU are my FAMILY! Let's get together and celebrate what God did. Let's get together and remember what God did in our lives – TOGETHER!"
Pastor David Rathel
"LIGHT UP THE NIGHT" – 6:00 PM, Saturday November 5th, Sundown Worship Service & Homecoming.
So they may turn from darkness to light… Acts 26:18
Speaker Chuck Odum – Chuck was our first full-time Associate Pastor at Rivertown Church. After serving RiverTown for seven years, he answered God's call to minister to at-risk youth through Teen Challenge in Florida. He ministers throughout our region with speaking engagements through Chuck Odum Ministries.  
Cross Lighting Service – For the first time, our new 30 foot cypress and steel cross will Light Up The Night. Witness the first moment God's love and light shines in a visible way on our street and in the neighborhoods surrounding our Church.
Flaming Lantern Release – Together, we'll create the wonder of a brilliant sky with the release of 180 Floating Lanterns to Light Up The Night. Why 180? One lantern for every month of ministry God has done through RiverTown in the past 15 years.
We will follow the Saturday night celebration with an after-party to fellowship and catch up with all of those who have been a part of RiverTown's family through the years.
"COME TO THE CROSS" – 10:00 AM, Sunday November 6th, Annual Outdoor Fall Back Sunday.  
He canceled the record of the charges against us and took it away by nailing it to the cross. Colossians 2:14
Sunday Morning –  Invite all your friends and family to gather with us around the Big New Cross on the front lawn of RiverTown Church. We'll have a big stage under the Cross, a worship concert, and seating for everyone.
Pastor David's Message – "Come To The Cross" …will provide the perfect first step for someone you know and love to find the grace, love, and forgiveness only Christ can give.
Lunch – $5 Grill-Out Lunch.
FALLBACK Festival – Fall Eatables & Children's Festivities will follow!  
*All our CROSS WEEKEND services will go on inside or outside – rain or shine!