"New Year, New Hope"
Message From Mrs. Janice Debice.
Sunday December 29, One Worship Service 10AM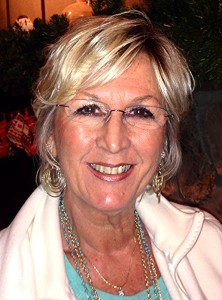 Mrs. Janice Debice is a – once in a lifetime – kind of friend! As a committed member of Cascade Hills Church, Janice has shared her love for Christ and stories of serving Him many times over the years at RiverTown. She has been a friend of my family all of my life. Her family lived near my grandparents when I was a child and I learned so much from time spent on her porch listening to what Jesus had been doing through her. She and her precious late husband Raymond raised their family in our community alongside me and all my friends in church and in school. Nothing compares to really knowing someone and seeing their walk with Christ grow closer and closer every year. 
There has never been a time in my life that I wasn't sure that "Mrs. Janice" was out there somewhere in our city trying to lead someone to be born again in Christ! She shares the Gospel and her love for Christ one-on-one more than all the pastors I know in our city, including me! I can't wait for this Sunday to be renewed in my fire for the Gospel and living for Christ as she shares God's word, her experiences, and injects us all with hilarity and hope for a new year. I praise God for this opportunity to hear from one of God's choice servants. You will love meeting her! 
Our Christmas services at RiverTown this year were some of the most joyful and spirit-filled celebrations of the birth of Christ I have ever been a part of. Our Christmas Eve service was packed. The addition of the band "Moore" in concert was truly a gift from God. I pray that you and your family received the gift of putting Christ first in Christmas whether you were here with us or traveling to be with loved ones. We are all ONE family in Christ! 
All For Jesus, Pastor David Rathel