Dear RiverTown Family,
Friday He Suffered.  Saturday He Was Unseen.  Sunday He Was Free!  
The first Easter weekend was Three Days That Changed The World!  Those three days can change your life too.
Do you ever feel stuck living in never-ending…
Fridays Of Suffering.
Saturdays Feeling Unseen.
Or, Sundays With Unfinished Freedom!
My Easter Sunday message is all about the Three Days That Changed The World. This Easter message will help you break through to find the power of Jesus's resurrection everyday of the week!
Our Easter Sunrise Service starts at 7am.

Enjoy A free gourmet breakfast at 8am. The big Easter egg hunt is at 9am.  Then, our final Resurrection Sunday Worship is at 10am.
Pastor David Rathel
For more information about our Easter gourmet breakfast and Easter Egg Hunt – Click:

 http://goo.gl/QeyNQD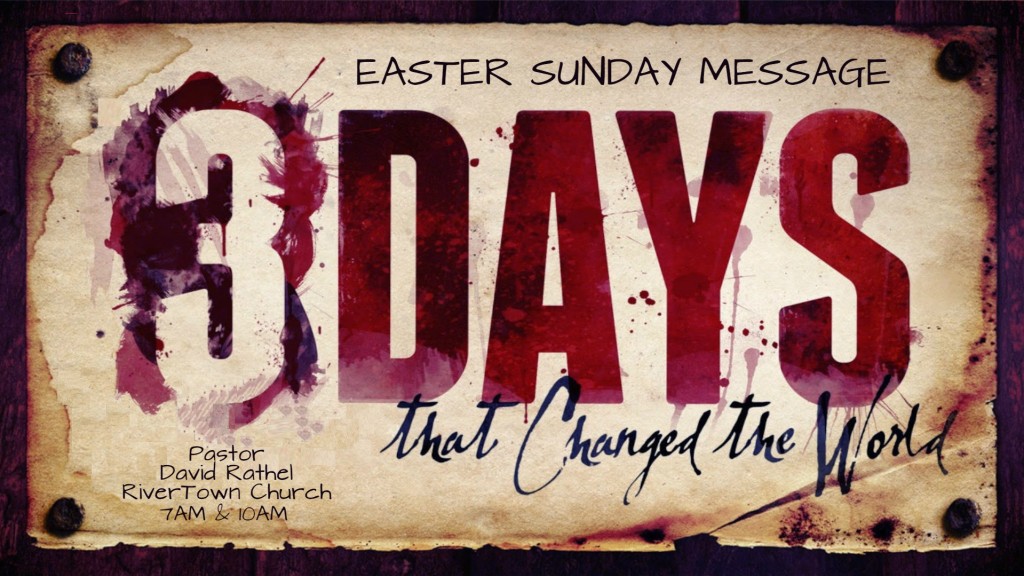 P.S. – Please Consider A Sacrificial Gift.  Every Dollar Given In Our Easter Sunday Offering Will Go Toward Finishing The New RiverTown 30 Foot Cross Made Of Cypress And Steel!