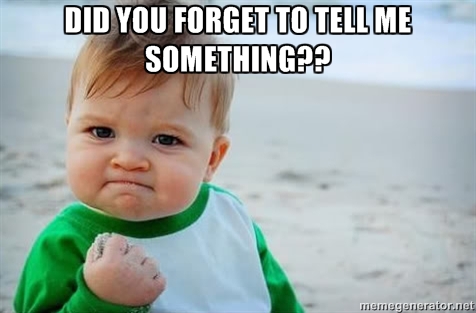 ---
One United States Airforce Study found that people remember 20 percent of what they hear, 75 percent of what they see done, and 90 percent of what they do themselves. A big problem that most of us face in our relationship with God is that the knowledge we gain from reading the Bible or going to Church gets forgotten because it falls into the wrong category. We only remember, at most, 20% of the things God is using to mold us into His image because they are only heard. The lessons we will remember are the ones we see lived by others and the ones we put into practice ourselves.
The next two Sundays at RiverTown will be days that will help you REMEMBER NOT TO FORGET what God is doing in your life! You'll have the opportunity to get off the side streets of forgetfulness and take the on-ramp to the highway of seeing and doing.
This Sunday, January 24th, is our next

HOME TEAM KICK-OFF

. Getting together on a regular basis with like-minded people to learn and discuss God's word allows you to see someone else demonstrate spiritual growth. Seeing what someone else is going through can actually bring you up to a 75% memory factor. Wow! Some home teams will be following the My One Word study curriculum and DVD series while other teams will be continuing studies from last semester. Click the link below to find out what each home team will be studying as well as when and where each one will meet this semester.
Next Sunday, January 31st, is My One Word ALTAR DAY. You just might take your learning curve all the way up to 90% and beyond. It's time to DO SOMETHING about your OWN FAITH that you'll never forget. ALTAR DAY is the culmination of the MY ONE WORD movement God has been doing in our hearts, minds, and lives. I'll share all about it in my message this week.
"THE ICEBERG AND THE PIÑATA" is the title of the message God's has given me to share this Sunday as part four in the MY ONE WORD sermon series. God has been moving in our church family during this message series by giving each person just one word from Him to carve our character throughout all of 2016. We've all got to decide if we want to simply seek the spiritual sugar high from a hollow Piñata or become an Iceberg with character deep beneath the surface. If that piques your interest, then click HERE, for a preview copy of my preaching notes for this coming Sunday.   
Instructions For Finding Your ONE WORD From God 2016.  
Get Specific:

What kind of person do you hope to be by the end of 2016?  
Describe the characteristics of that person and the condition of their heart!  
Write every word down.  Group and order them.

Resist Regret:

This year's new resolutions are often last year's regrets
Don't just promise not to be what you've always been.

Stay Future Focused:

Stay focused on the vision of the person you believe God is calling you to be.
Create your list and narrow down that list into your One Word for 2016.
Preparing For ALTAR DAY:
Sunday January, 31st – A church-wide demonstration day for every person's MY ONE WORD and ALTAR SYMBOL.  
"ASK and you will RECEIVE": Ask God For A Physical Symbol To Demonstrate Your One Word's Meaning.
It may be a candle, a painting, a prayer cloth, a flask of oil, a special Bible, a cross, a compass, etc.  
Your altar symbol can be anything that represents and gives personal meaning to your one word from God.  
"Every Movement Has A Symbol. Find Yours!"
Learn everthing you need to know about My One Word from the recent Sunday message videos on my YouTube Channel www.youtube.com/davidrathelchannel and from www.MyOneWord.org
Last Sunday's Message: A Lens – Not A Promise – My One Word Series. January 17, 2016 
See You Sunday,
Pastor David Rathel