Did you miss last week's message? No big deal, we have all of our sermons from Rivertown collected right here, whether you want to hear last week's message or browse sermons from several months ago!
Dana Phillips - May 19, 2013
Everyday Grace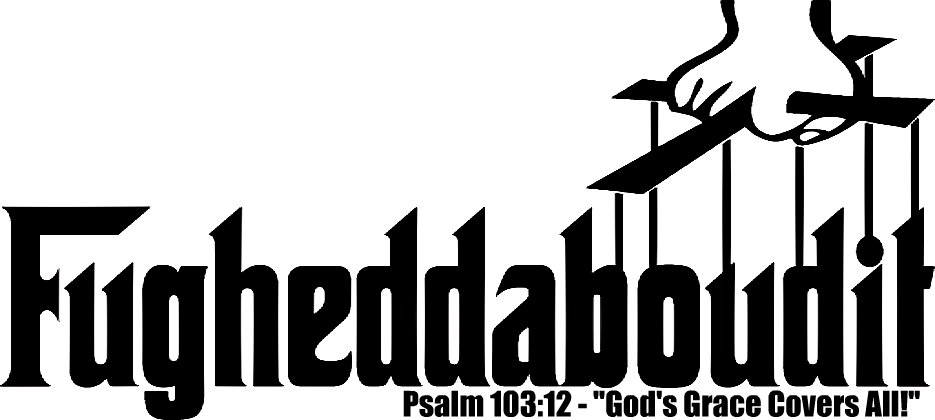 The Same Grace Of Jesus That Saved Me From My Sins Is Available To Help Me Live For Him Every Day. But grow in the grace and knowledge of our Lord and Savior Jesus Christ. 2 Peter 3:18 (NIV) Growing In Grace Every Day Is Called Sanctification. It Is The Work Of The Holy Spirit Separating Me From Myself And Connecting Me To God. Fugheddaboudit Wk1 04 This is What Sanctification Feels Like. Romans 7:14-25 (NIV) We know that the law is spiritual; but I am unspiritual, sold as a slave to sin. 15 I do not understand what I do. For what I want to do I do not do, but what I hate I do. 16 And if I do what I do not want to do, I agree that the law is good. 17 As it is, it is no longer I myself who do it, but it is sin living in me. 18 For I know that good itself does not dwell in me, that is, in my sinful nature. For I have the desire to do what is good, but I cannot carry it out. 19 For I do not do the good I want to do, but the evil I do not want to do—this I keep on doing. 20 Now if I do what I do not want to do, it is no longer I who do it, but it is sin living in me that does it. 21 So I find this law at work: Although I want to do good, evil is right there with me. 22 For in my inner being I delight in God's law; 23 but I see another law at work in me, waging war against the law of my mind and making me a prisoner of the law of sin at work within me. 24 What a wretched man I am! Who will rescue me from this body that is subject to death? 25 Thanks be to God, who delivers me through Jesus Christ our Lord! How Do I Cooperate With The Holy Spirit In The Sanctification of My Life? Philippians 2:12-13 Therefore, my beloved, as you have always obeyed, not as in my presence only, but now much more in my absence, work out your own salvation with fear and trembling; for it is God who works in you both to will and to do for His good pleasure. You're Never Fully Sanctified Until You Are Finally Glorified. Other Biblical References: 1 Timothy 4:7, Galations 5:16, Romans 6:1, Romans 12:1

From Series: Fugedaboudit | More Messages from Dana Phillips | Download Audio
More Messages Associated With "Relationships"...
| | | | | | |
| --- | --- | --- | --- | --- | --- |
| Velcro Marriage Be The Velcro | | February 10, 2013 | | Watch | Listen |
| Sticky Commitment | | February 17, 2013 | | | Listen |
| Pulling Together When You're Pulled Apart | | February 24, 2013 | | Watch | Listen |
| Change The Rules | | March 10, 2013 | | Watch | Listen |
| Choose The Wrong Crowd | | March 17, 2013 | | | Listen |
| Meet Rowdy Jesus! | | March 24, 2013 | | | Listen |
| Rebel With A Cross | | March 31, 2013 | | Watch | |
| The Journey from Death to Life | | April 7, 2013 | | | Listen |
| The Journey from Victims to Victors | | April 14, 2013 | | | Listen |
| The Journey from Slavery to Freedom | | April 21, 2013 | | | Listen |
Powered by Series Engine