Did you miss last week's message? No big deal, we have all of our sermons from Rivertown collected right here, whether you want to hear last week's message or browse sermons from several months ago!
Dana Phillips - May 26, 2013
Forever Changed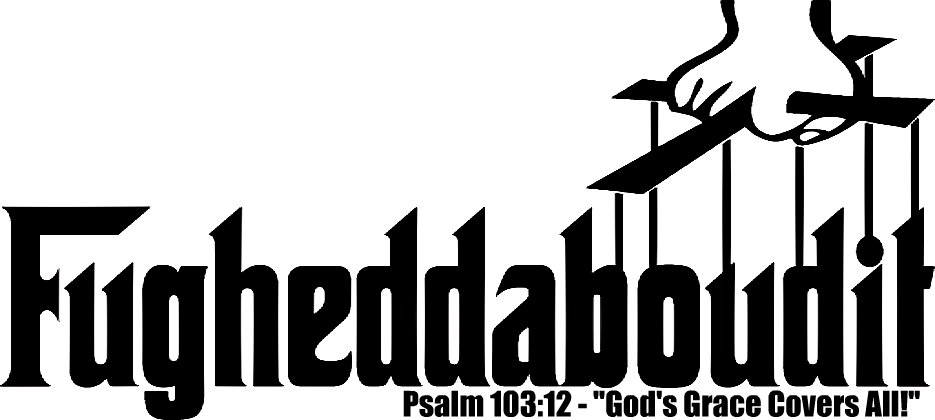 When You Finally See Jesus, Everything Will Finally Make Sense. You Will Be Like Him Because You Will See Him As He Is. 1 John 3:2-3 Dear friends, now we are children of God, and what we will be has not yet been made known. But we know that when Christ appears, we shall be like him, for we shall see him as he is. 3 All who have this hope in him purify themselves, just as he is pure. (NIV) Your Final Transformation Into The Likeness of Jesus Christ In Heaven Is Called Glorification. Fugheddaboudit Wk1 04 The Cause Of All Death Is Sin. The Reason You Never Die In Heaven Is Because You Never Sin In Heaven. The Reason You Never Sin In Heaven Is Because You Receive A Glorified Body That Is Like The Body Of Jesus. Then, Your Transformation Into The Likeness Of Jesus Christ Will Be Complete! Philippians 3: 19-21 But our citizenship is in heaven. And we eagerly await a Savior from there, the Lord Jesus Christ, 21 who, by the power that enables him to bring everything under his control, will transform our lowly bodies so that they will be like his glorious body. (NIV) What A Glorified Body Can Do: 1. It Can Be SEEN. Luke 24:15 2. It Can APPEAR And DISAPPEAR. Luke 24:31 3. It Can SPEAK. Luke 24:38 4. It Is RECOGNIZABLE. Luke 24:39 5. It Can Be TOUCHED. Luke 24:39 6. It Can EAT. Luke 24:41 7. It can Move VERTICALLY. Acts 1:9 Acts 1:7-11 (NASB) He said to them, "It is not for you to know times or epochs which the Father has fixed by His own authority; 8 but you will receive power when the Holy Spirit has come upon you; and you shall be My witnesses both in Jerusalem, and in all Judea and Samaria, and even to the remotest part of the earth." 9 And after He had said these things, He was lifted up while they were looking on, and a cloud received Him out of their sight. 10 And as they were gazing intently into the sky while He was going, behold, two men in white clothing stood beside them. 11 They also said, "Men of Galilee, why do you stand looking into the sky? This Jesus, who has been taken up from you into heaven, will come in just the same way as you have watched Him go into heaven." For Futher Study: 1 Corinthians 15 (NIV) 42 So will it be with the resurrection of the dead. The body that is sown is perishable, it is raised imperishable; 43 it is sown in dishonor, it is raised in glory; it is sown in weakness, it is raised in power; 44 it is sown a natural body, it is raised a spiritual body. If there is a natural body, there is also a spiritual body. 45 So it is written: "The first man Adam became a living being" ; the last Adam, a life-giving spirit. 46 The spiritual did not come first, but the natural, and after that the spiritual. 47 The first man was of the dust of the earth; the second man is of heaven. 48 As was the earthly man, so are those who are of the earth; and as is the heavenly man, so also are those who are of heaven. 49 And just as we have borne the image of the earthly man, so shall we bear the image of the heavenly man. 50 I declare to you, brothers and sisters, that flesh and blood cannot inherit the kingdom of God, nor does the perishable inherit the imperishable. 51 Listen, I tell you a mystery: We will not all sleep, but we will all be changed— 52 in a flash, in the twinkling of an eye, at the last trumpet. For the trumpet will sound, the dead will be raised imperishable, and we will be changed. 53 For the perishable must clothe itself with the imperishable, and the mortal with immortality. 54 When the perishable has been clothed with the imperishable, and the mortal with immortality, then the saying that is written will come true: "Death has been swallowed up in victory." 55"Where, O death, is your victory?Where, O death, is your sting?" 56 The sting of death is sin, and the power of sin is the law. 57 But thanks be to God! He gives us the victory through our Lord Jesus Christ. 58 Therefore, my dear brothers and sisters,

From Series: Fugedaboudit | More Messages from Dana Phillips | Download Audio
More Messages Associated With "Relationships"...
| | | | | | |
| --- | --- | --- | --- | --- | --- |
| Velcro Marriage Be The Velcro | | February 10, 2013 | | Watch | Listen |
| Sticky Commitment | | February 17, 2013 | | | Listen |
| Pulling Together When You're Pulled Apart | | February 24, 2013 | | Watch | Listen |
| Change The Rules | | March 10, 2013 | | Watch | Listen |
| Choose The Wrong Crowd | | March 17, 2013 | | | Listen |
| Meet Rowdy Jesus! | | March 24, 2013 | | | Listen |
| Rebel With A Cross | | March 31, 2013 | | Watch | |
| The Journey from Death to Life | | April 7, 2013 | | | Listen |
| The Journey from Victims to Victors | | April 14, 2013 | | | Listen |
| The Journey from Slavery to Freedom | | April 21, 2013 | | | Listen |
Powered by Series Engine