Did you miss last week's message? No big deal, we have all of our sermons from Rivertown collected right here, whether you want to hear last week's message or browse sermons from several months ago!
David Rathel - January 31, 2016
Altar Day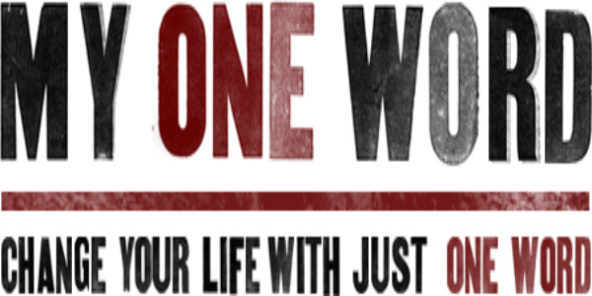 Joshua 4 1Now it came about when all the nation had finished crossing the Jordan, that the LORD spoke to Joshua, saying, 2"Take for yourselves twelve men from the people, one man from each tribe, 3and command them, saying, 'Take up for yourselves twelve stones from here out of the middle of the Jordan, from the place where the priests' feet are standing firm, and carry them over with you, and lay them down in the lodging place where you will lodge tonight.'" 4So Joshua called the twelve men whom he had appointed from the sons of Israel, one man from each tribe; 5and Joshua said to them, "Cross again to the ark of the LORD your God into the middle of the Jordan, and each of you take up a stone on his shoulder, according to the number of the tribes of the sons of Israel. 6"Let this be a sign among you, so that when your children ask later, saying, 'What do these stones mean to you?' 7then you shall say to them, 'Because the waters of the Jordan were cut off before the ark of the covenant of the LORD; when it crossed the Jordan, the waters of the Jordan were cut off.' So these stones shall become a memorial to the sons of Israel forever." What We've Learned So Far: Week #1: Every Story Of TRANSFORMATION Begins With A WORD From God. Week #2: Do SOMETHING About ONE THING Instead Of NOTHING About Everything. Week #3: My One Word is a LENS through which you will SEE, not a PROMISE which you must keep. Week #4: Keep Your "Word From God" In FRONT of you so you won't FORGET God's Voice. The Word "Confession" In Greek: Homo Logeo. SAME SPEAK - Speak The Same As God / Agree With God A Prophetic Confession Spoken In Agreement With God About My Life! From The Soul's Code, by James Hillman There is more in a human life than our theories of it allow. Sooner or later something seems to call us onto a particular path. You may remember this "something" as a signal moment in childhood when an urge out of nowhere, a fascination, a peculiar turn of events struck like an annunciation: This is what I must do. This is what I've got to have. This is who I am… (video LAURA https://youtu.be/SBQJw3SYQ58) So shall My word be which goes forth from My mouth; It shall not return to Me empty, Without accomplishing what I desire, And without succeeding in the matter for which I sent it. Isaiah 55:11 you also, as living stones, are being built up as a spiritual house for a holy priesthood, to offer up spiritual sacrifices acceptable to God through Jesus Christ. 1 Peter 2:5

Topics: Personal Growth | More Messages from David Rathel | " id="enmse-modern-download-audio" download>Download Audio
From Series: "My One Word "
More Messages From David Rathel...
| | | | | | |
| --- | --- | --- | --- | --- | --- |
| Velcro Marriage Be The Velcro | | February 10, 2013 | | Watch | Listen |
| Sticky Commitment | | February 17, 2013 | | | Listen |
| Pulling Together When You're Pulled Apart | | February 24, 2013 | | Watch | Listen |
| Challenge The Hypocrisy | | March 3, 2013 | | Watch | Listen |
| Change The Rules | | March 10, 2013 | | Watch | Listen |
| Choose The Wrong Crowd | | March 17, 2013 | | | Listen |
| Meet Rowdy Jesus! | | March 24, 2013 | | | Listen |
| Rebel With A Cross | | March 31, 2013 | | Watch | |
| The Journey from Death to Life | | April 7, 2013 | | | Listen |
| The Journey from Victims to Victors | | April 14, 2013 | | | Listen |
Powered by Series Engine