Did you miss last week's message? No big deal, we have all of our sermons from Rivertown collected right here, whether you want to hear last week's message or browse sermons from several months ago!
David Rathel - April 7, 2013
The Journey from Death to Life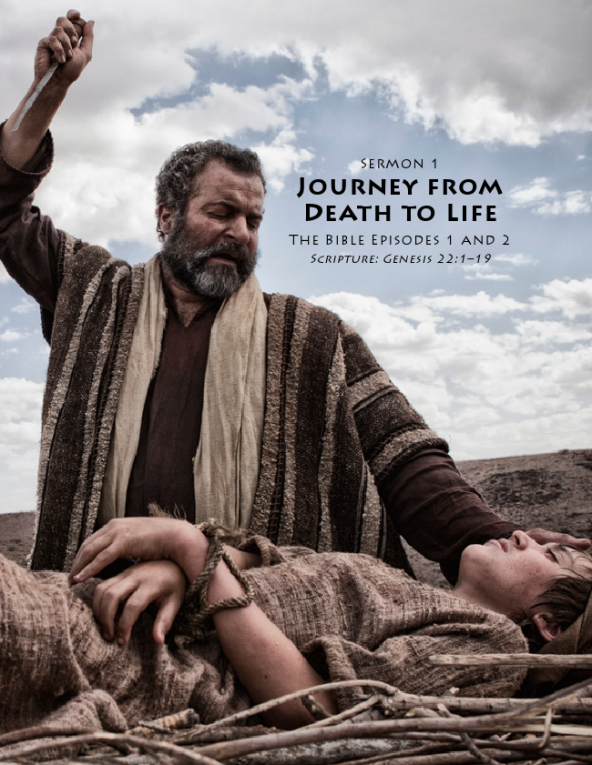 What is your greatest fear? It probably has something to do with loss. (Or Spiders!) For Abraham, it was the loss of his only child and miracle baby son Isaac who was given to him and his wife in their old age. The story unfolds in Genesis 18-22. If you know the story, then you know that God tested Abraham and spared Isaac! But Why? The Journey From Death To Life Is The Journey From To The "Brink of Fear" To The "Breaking Of Faith." GOD DOESN'T HAVE YOUR FAITH UNTIL HE HAS YOUR FEAR! But we had the sentence of death in ourselves, that we should not trust in ourselves, but in God which raises the dead. 2 Corinthians 1:9 (NASB) "We are not necessarily doubting that God will do the best for us; we are wondering how painful the best will turn out to be." - C.S. Lewis "By faith Abraham, when God tested him, offered Isaac as a sacrifice. He who had embraced the promises was about to sacrifice his one and only son, even though God had said to him, "It is through Isaac that your offspring will be reckoned." Abraham reasoned that God could even raise the dead, and so in a manner of speaking he did receive Isaac back from death. Hebrews 11:17-19 (NIV)

From Series: The Bible TV Series | More Messages from David Rathel | Download Audio
More Messages Associated With "Relationships"...
| | | | | | |
| --- | --- | --- | --- | --- | --- |
| Who's At The Table? | | November 8, 2015 | | Watch | Listen |
| The Taste of Thanksgiving | | November 22, 2015 | | Watch | Listen |
| F.I.R.E. Up Your Love! | | February 14, 2016 | | Watch | Listen |
| A Church That Rocks | | July 31, 2016 | | Watch | Listen |
| The Horizontal Beam of The Cross | | August 21, 2016 | | Watch | Listen |
| Man Up! Part 2 | | October 16, 2016 | | Watch | Listen |
| First You Need a Hot Man! | | February 5, 2017 | | Watch | Listen |
| How to Heat the Heart of a Holy Hottie! | | February 12, 2017 | | Watch | Listen |
| You Had Me At Hello! | David Rathel | February 19, 2017 | | Watch | Listen |
| The VOW of PRIORITY | David Rathel | February 4, 2018 | | Watch | Listen |
Powered by Series Engine