Home Teams help you get involved at RiverTown Church!
Typical home teams include groups for: women, men, couples, and special topics. Join us as we learn the Will of God in our lives through Bible studies and discussions in a comfortable group setting.
We believe in open community. The effort it takes to open our lives to relationships is well worth the fight. No one grows closer to God in a vacuum. Life is better connected. .
Here are a few groups to choose from: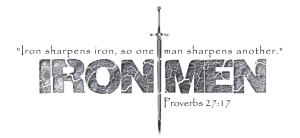 Iron Men
Saturday at 7:00 am Prayer Breakfast (led by Bill Blackburn)
Please join us, and you can keep track of the life of our Ironmen group through our new Blog join us online every week for updates to the previous weeks discussions and find out about new events and join in on the fun by keeping current through the site.
Come fellowship with the men at RiverTown Church, and walk through discipleship in the Bible together, while learning how to be a stronger follower of  Christ.
Drive Thru Prayer
There is power when God's people join together and pray.  Come and join us as we pray for our community as people in need of prayer stop by our church to hear an uplifting word.
Thursdays  6:00-7:00 pm
Leader: Jimmie Witherspoon & David Rathel
Location: Rivertown Church
Women's Night
Find everything you love about a ladies group and more.  We laugh, chat, socialize, create, and give out to the needy.  Each week is something new, including movie nights, DIY art projects, bible journaling, and ministering to Trinity House for Women.
Wednesdays 7:00 pm
Leader: Donna Jones
Location: RiverTown Church-RED door, or off-campus outing.
Ladies Bible Study
Women, go deeper in your understanding of who God is as Nancy teaches and explores the scriptures.  You will love the close-knit feel of this women's home team.
Thursday 9:00 am
Leader: Nancy Rodgers
Location: Rivertown Church
More Home Teams coming in September!