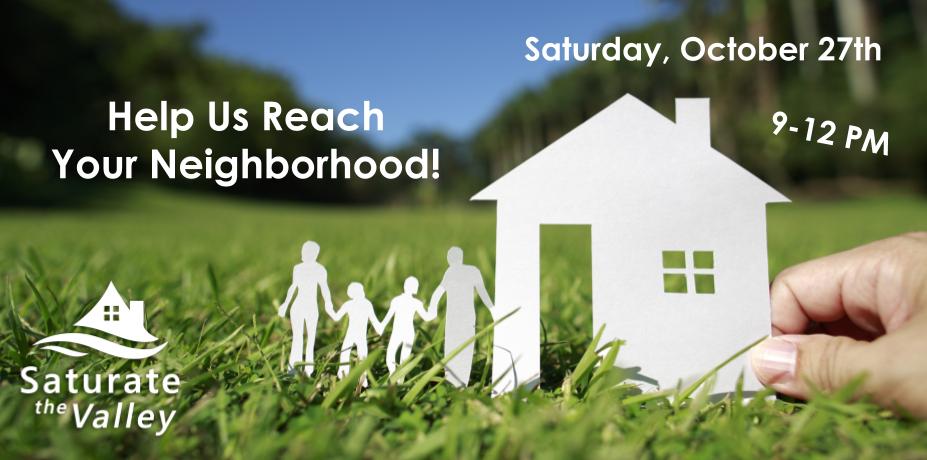 SATURATE SATURDAY: Local Mission Outreach:  
Saturday, October 27th 9 am to 12 pm.
Our last outreach was so successful we will be going out again to share the gospel across our neighborhood! Help us spread God's love to our community and get ready for God to use you to share His truth and love! We will meet at the church at 9 am!